How To Enable Notification Tabs
From the 'Advanced Options' menu, set 'New Tweet Behavior' to 'Notify' or 'View New Only':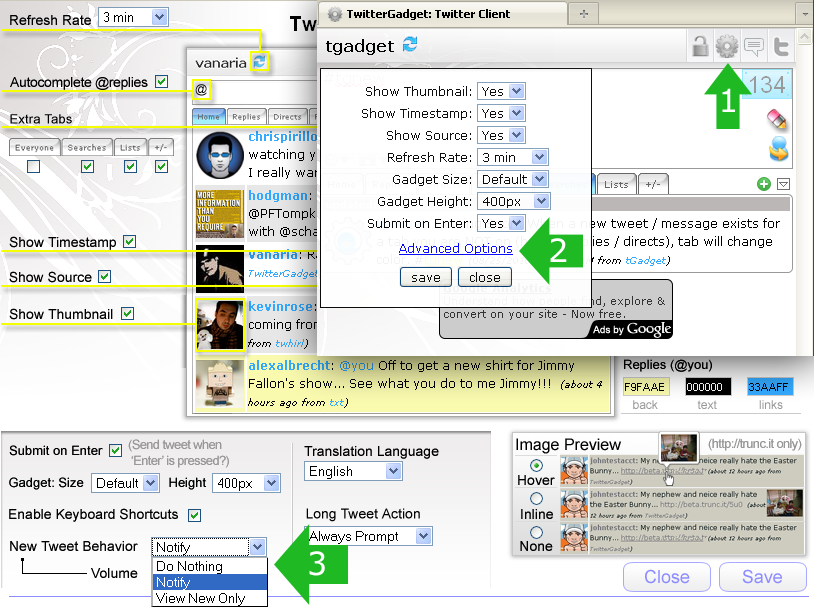 After making your desired setting, if a new tweet / message is received in your 'Home', 'Replies', or 'Directs' timeline while on any other tab, the applicabe tab will change color to yellow: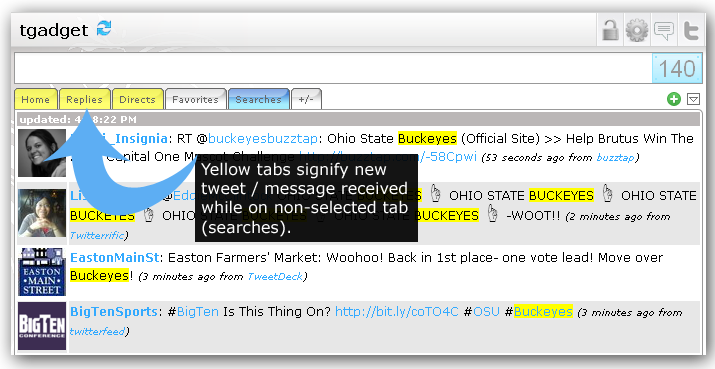 View
our video demonstration.
Copyright © 2018 Logika Corporation®. All rights reserved.