How To Add or Remove Select Tabs
Select the Add/Remove (+/-) tab located at the top of the timeline: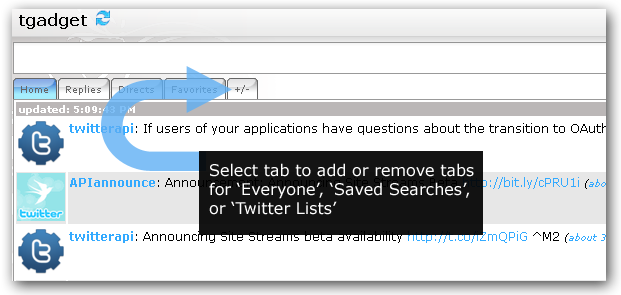 Locate the 'Add/Remove' tabs check box options displayed on the 'Advanced Options' menu page, select your desired tabs for adding or removal, and click the 'Save' button: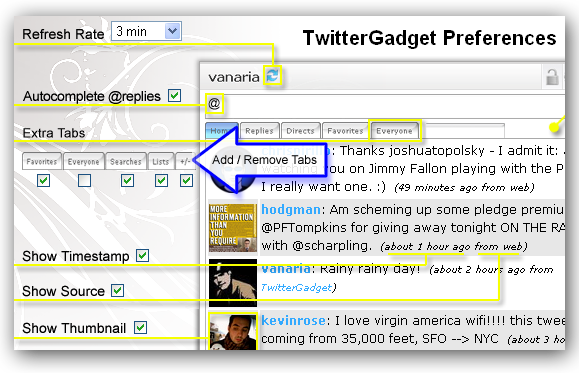 After TwitterGadget refreshes, your new settings (tabs) will be displayed: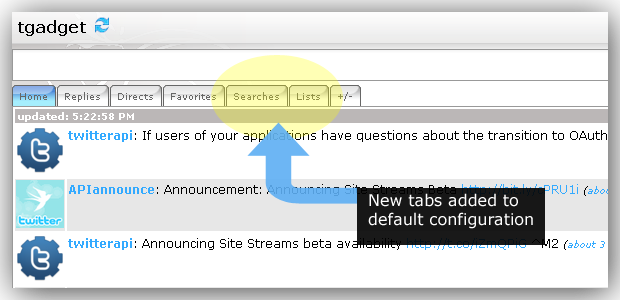 View
our video demonstration.
Copyright © 2018 Logika Corporation®. All rights reserved.